The cyclone Kenneth in the southwestern Indian Ocean was strengthening into a strong tropical cyclone on the morning of the 25th. At 06:00 UTC, it was spotted at 11.7°S, 41.8°E, with maximum sustained wind speed 60m/s and minimum central pressure 934 hPa.
On the color composite image of polar-orbiting meteorological satellite FY-3D (Fig.1, 11:00 UTC, 25 April),the Kenneth has a clear eye area, symmetrical spiral bands, and the main convective cloud cluster around the center is developing vigorously. The FY-2H infrared enhanced cloud image (Fig.2, 12:00 UTC) shows the impact of Kenneth clouds on Mozambique and the southern Tanzania. Compared with the previous tropical cyclone Idai (see Fig.3), Kenneth's convection cloud system is stronger.
It is predicted that Kenneth will move west-southward and the intensity gradually weakens. In the next few days, attention needs to be paid to landfall and accompanying strong winds and heavy rains.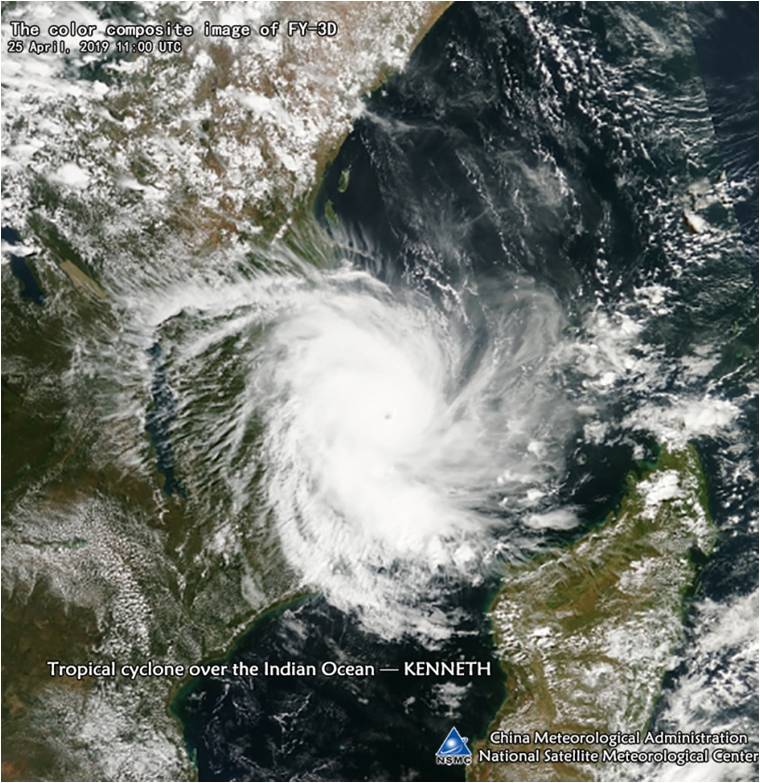 Fig1. Tropical cyclone Kenneth seen by the color composite image of the polar-orbiting meteorological satellite FY-3D at 11:00 UTC on 25 April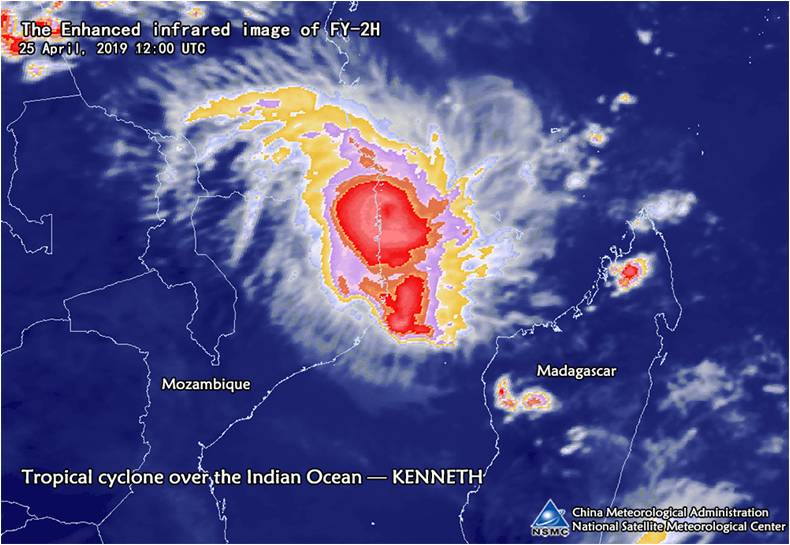 Fig2. Tropical cyclone Kenneth seen by the enhanced infrared image of meteorological satellite FY-2H at 12:00 UTC on 25 April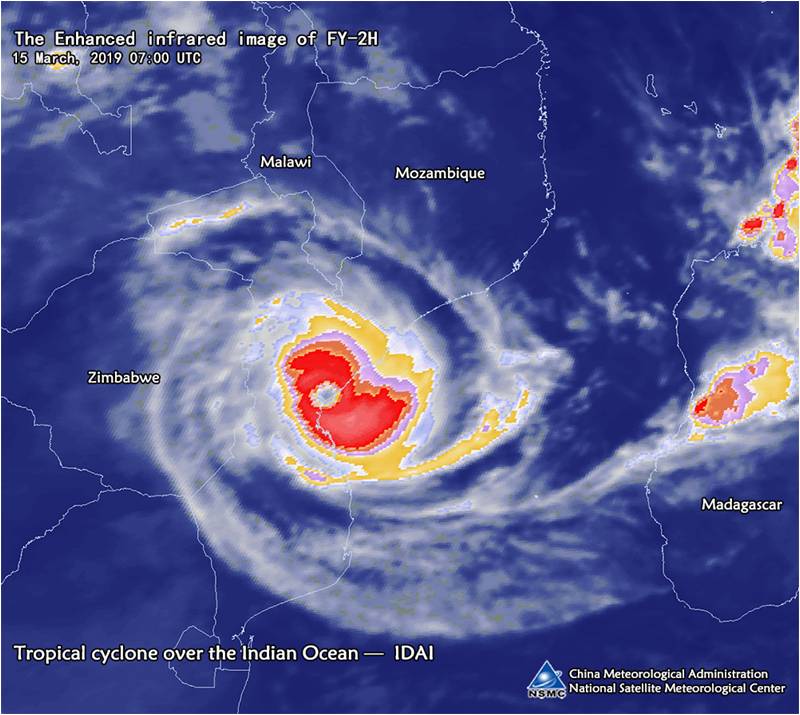 Fig3. Tropical cyclone IDAI seen by the enhanced infrared image of meteorological satellite FY-2H at 07:00 UTC on 15 March
(Source: National Satellite Meteorological Center, China Meteorological Administration)