On April 9-13, continuous precipitation weather took place in South Africa kwaZulu-Natal and northern eastern Cape province.During April 12-13,subtropical cyclone strengthened into the sea, rain in the above areas reached the strongest, there were heavy rain in some areas, local 24h cumulative rainfall were more than 300 mm along the southern Indian Ocean coast, at the same time, accompanied by short-term heavy precipitation, wind and other strong convective weather.
The Visible channel image of FY-2H (Fig. 1) meteorological satellite at 08:00 (UTC time, the same below) shown the convective cloud clusters are mainly over KwaZulu-Natal and the Eastern Cape. The Infrared enhanced cloud image (Fig. 2) of FY-2H meteorological satellite at 08:00 shown the cloud top brightness temperature of the convective center is below -60℃.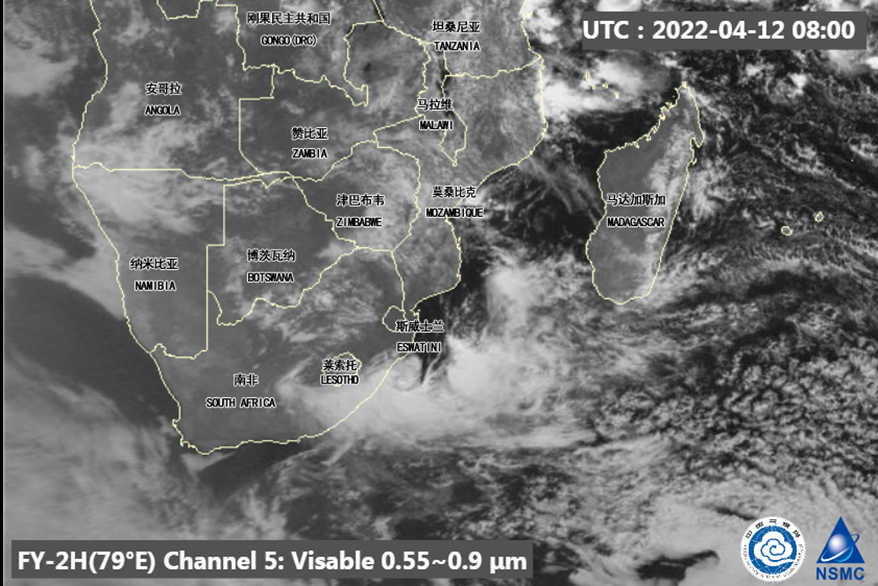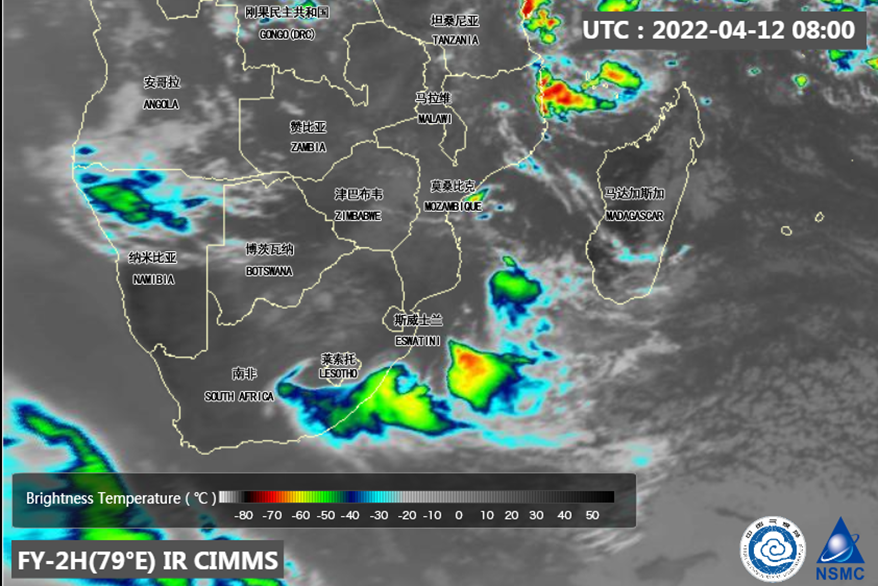 Predicted by CMA, the subtropical cyclone is expected to move eastward and weaken, precipitation will gradually weaken and stop, and wind will gradually weaken on April 14-15. There are another light to moderate rain in eastern South Africa On April 16-19, with heavy rainfall in parts of KwaZulu-Natal and the Eastern Cape.
(Editor: Zhou Ningfang, Guan Yue,Tian Lin)