The cyclone Kenneth in the southwestern Indian Ocean has weakened down into strong tropical cyclone on April 25 and made landfall in CABO DELGADO of Mozambique at 14:30 UTC on April 25, with maximum sustained wind speed of 55m/s. After landfall, Kenneth weakened down into cyclone. At 21:00 UTC on April 25, the center was located in eastern Mozambique (12.3OS, 39.9OE) with maximum sustained wind speed of 38m/s.
It is forecasted that Kenneth will make a loop in eastern Mozambique (see Fig.1, Fig.2) and continue to weaken. High winds of 7 to 9 category (10 to 13 category winds in local area) is expected in eastern Mozambique and coastal area on April 26. Heavy rainfall is expected in southern Tanzania and eastern Mozambique. Torrential rainfall will be likely (100-300mm) in some area along with extreme heavy rainfall exceeding 500mm in localized area.
Concerns and Suggestions: The main period time of impact by Kenneth will be April 26 and April 27 with strong intensity of heavy rainfall. It is suggested that Chinese citizens and companies improve preparedness for high winds, heavy rainfall, floods and geological disasters.
(Source: National Meteorological Center, China Meteorological Administration)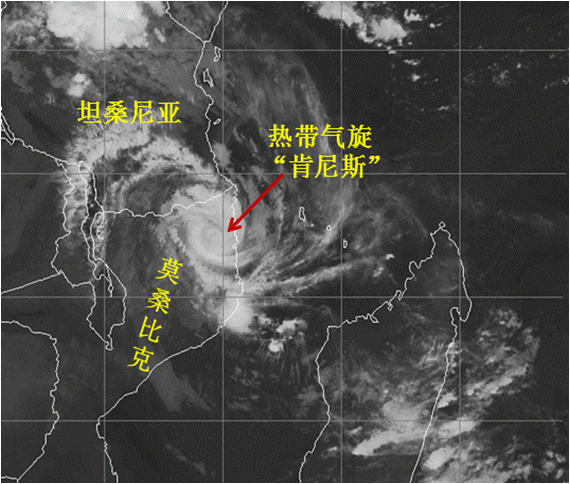 Fig1. Cyclone Kenneth seen by Fengyun satellite (22:00 UTC on April 25)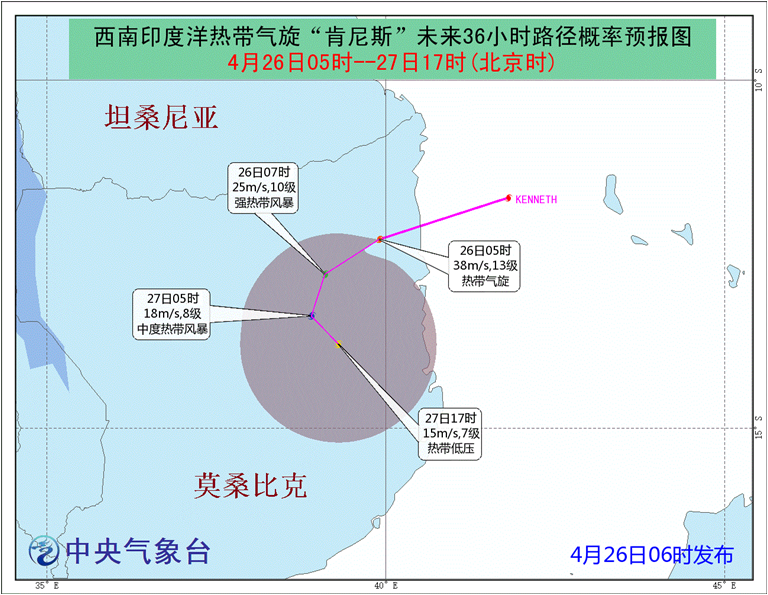 Fig2. Probability forecast of Cyclone Kenneth's track from 21:00 UTC on April 25 to 9:00 UTC on April 27 issued on 22:00 UTC on April 25.