Typhoon Goni formed on the surface of the northwest Pacific Ocean at 21:00UTC on October 28, 2020 . On the morning of October 30, it strengthened into a super typhoon, and developed into the strongest typhoon of this year. Goni would be the fifth typhoon to hit the Philippines directly this year.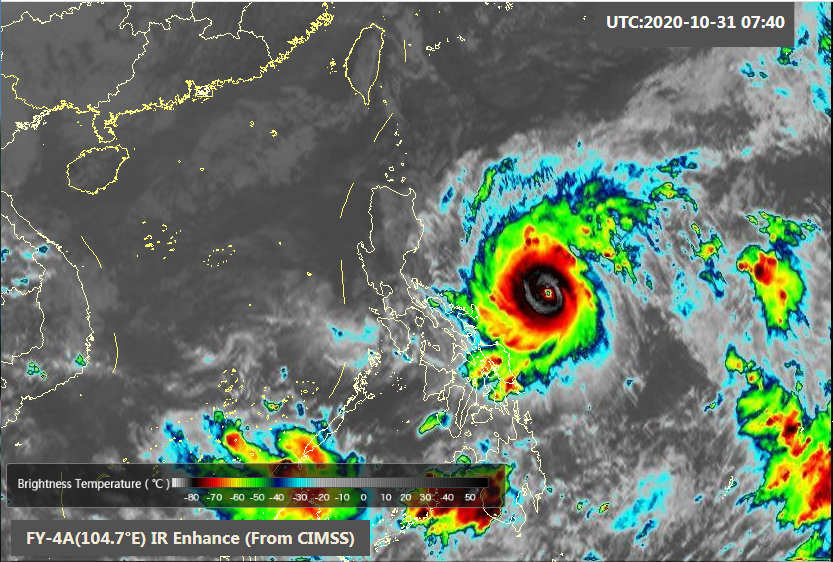 Goni is approaching the Philippines at a speed of 20 to 25 km/h and will land at Quezon on November 1, then pass through the Philippines and enter the South China Sea on November 2.
Affected by Goni, from October 31 to November 5, the wind over the southern area of Luzon and its eastern ocean, the central areas of the South China Sea, the central coast of Vietnam will have a 7-9 grade gale, and the typhoon center passing areas will have a wind force of 14-17 grade with gusts up to 17 grade or above.
From the night of October 31 to November 2, there will be moderate to heavy rain in the Philippines, with heavy or torrential rain in the northern part of the country (250 - 300 mm). Then, heavy rain (50-90 mm) will be expected on Indochina from November 4 to 5.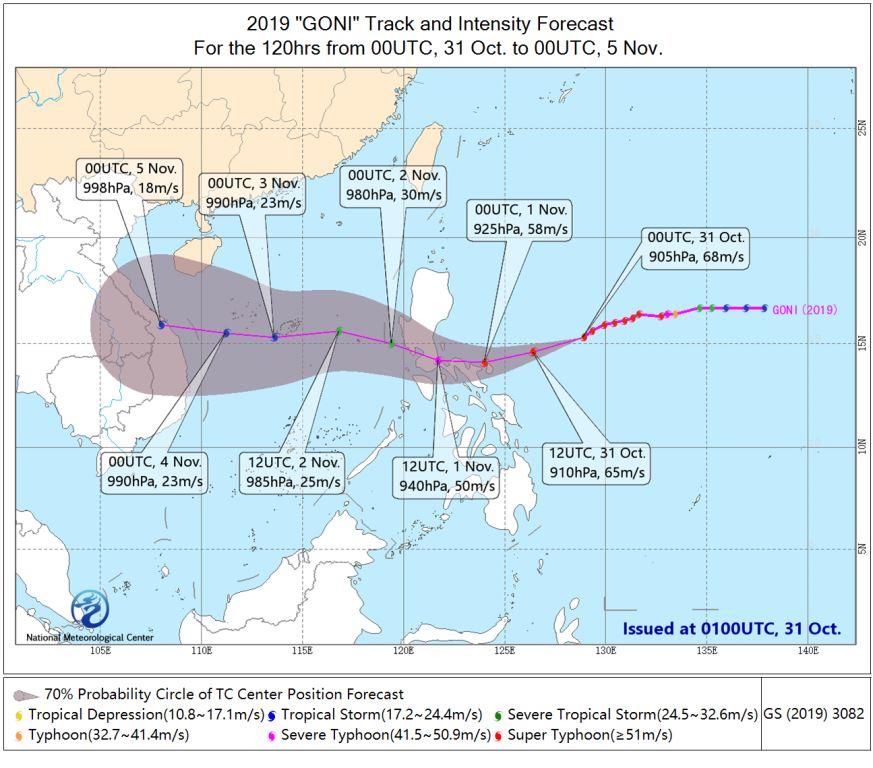 (Editor: Yang Shunan, Zhou Qingliang)