Under the influence of monsoon and dry/cold air moving southward from The Iranian plateau, there was continuous rainfall in Pakistan from 14th June to 13th July. Accumulative rainfall in northern and southeastern Pakistan is 100-250mm. There was 250-400 mm in the southern part of The Federal Capital District of Islamabad and parts of the northern part of Punjab province. The convective cloud monitored by FY-4A meteorological satellite at 12:00 (UTC time) on 13th July (Fig. 1) shown strong convective cloud cluster appeared over the northern and central regions of Pakistan, and the TBB (temperature of brightness blackbody)was below -70 oC.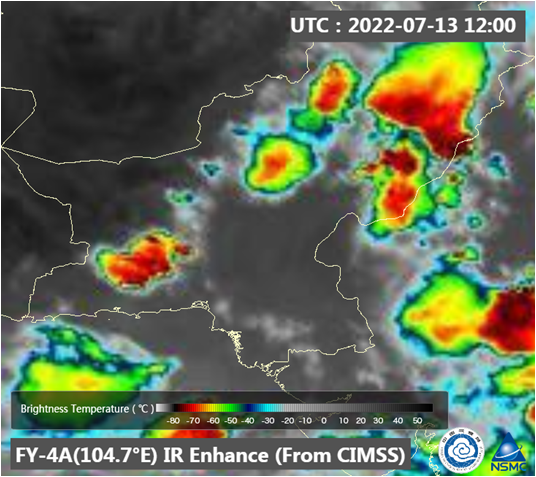 Fig.1 IR Enhanced Image of FY-4A, acquired at 12:00 (UTC) on 13th July, 2022.
It is expected that before the 18th July there was continuous rain over Pakistan. From 14th to 15th July, most parts of northern and central and eastern Pakistan will have light to moderate rain, including heavy rain in Sindh, northern and eastern Punjab, and some parts of southern Federal Capital District of Islamabad. From 16th to 18th July, there will be moderate rain over Sindh, south-central Punjab and south-eastern Baluchistan, with heavy rain in some areas. After the 19th, the northern Punjab province and the Federal Capital District of Islamabad will also be more rainy weather, generally light to moderate rain. The rest of Pakistan is mainly cloudy to sunny weather with occasional showers over Sindh, baluchistan southern province. (Editor: Baoyuanyuan, Tianlin, Wangyi, Li Jiarui)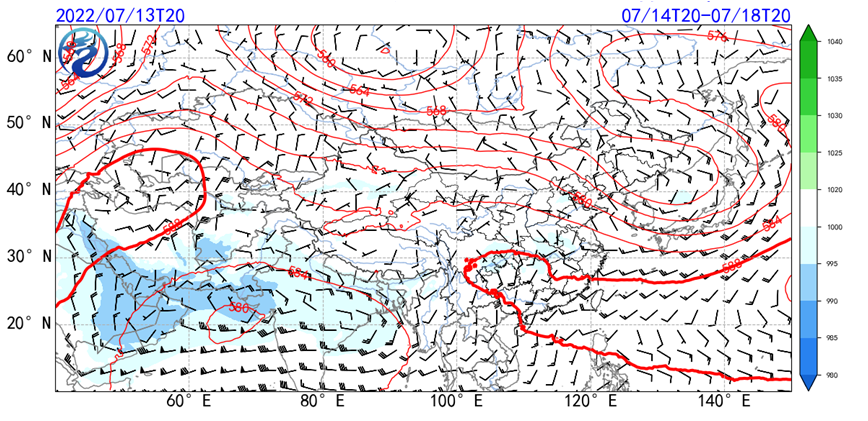 Fig.2 500hPa geopotential height and 850hPa wind for 14th-18th, July 2022.