Madagascar, located in the Western Indian Ocean, is in an area where tropical storm occurs frequently. Every December to March is this country's hurricane season. From February 5 to 6, 2022, tropical storm "Batsirai" in the Southwest Indian Ocean passed Madagascar from east to west. Floods and other disasters caused by strong winds and heavy rains affected about 118,000 people, and more than 30,000 people are currently living in temporary shelters. On February 11th, the latest news released by Madagascar's Interior ministry showed that 87 people were killed in the disaster caused by "Batsirai" in the eastern city Ikongo. In addition, "Batsirai" destroyed more than 8,000 houses in Madagascar, damaged roads in several eastern coastal cities, and cut off land transportation between some towns and the outside world.
On the night of February 13th (Beijing time), tropical storm "Dumako" formed over the sea surface about 800 km east to Madagascar. After its born, it moved to the south-west direction and its intensity gradually increased. At 14:00 on Feb 15th, "Dumako"'s center was located about 120 kilometers southeast to Mananara Avaratra, Analanjirofo, Madagascar(latitude 16.9 degrees south, longitude 50.7 degrees east). The maximum wind force could be 23 m/s (magnitude 9, amount to tropical storm in China) near the storm's center, with a central minimum sea level pressure of 993 hPa(Fig. 1).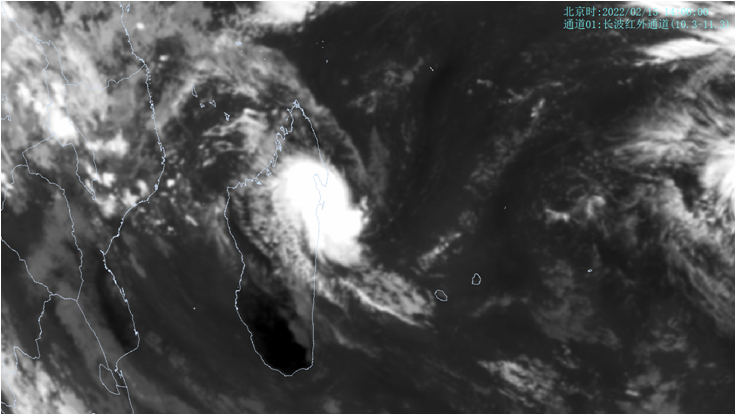 Fig.1 FY-2H satellite infrared monitoring image (14:00, February 15, 2022, Beijing time)
"Dumako" is expected to move westward at a speed of about 15-20 kilometers per hour, with little change in intensity. It will make landfall with wind magnitude 8-9 (20-23 m/s) near the coast of Mananara Avaratra, Analanjirofo, Madagascar around midnight on Feb 15th. After landfall, its intensity will gradually weaken(Fig. 2).
Under the influence of the storm, gales with magnitude 6-7 will show in Madagascar's northeast and northern coast from Feb 15th to 16th. The nearby sea surface or area occupied by the center of "Dumako" will experience gusts with magnitude 8-9, up to 10-11. Large area of northern Madagascar will see heavy rain or torrential rain, heavy rain or extremely heavy rain (200-400 mm) is expected in some area of Analanjirofo (Fig 3). (Editor: Meng Qingtao, Xu Yinglong, Zhang Bo, Song Jianing and Liu Shuang, Gao Hao)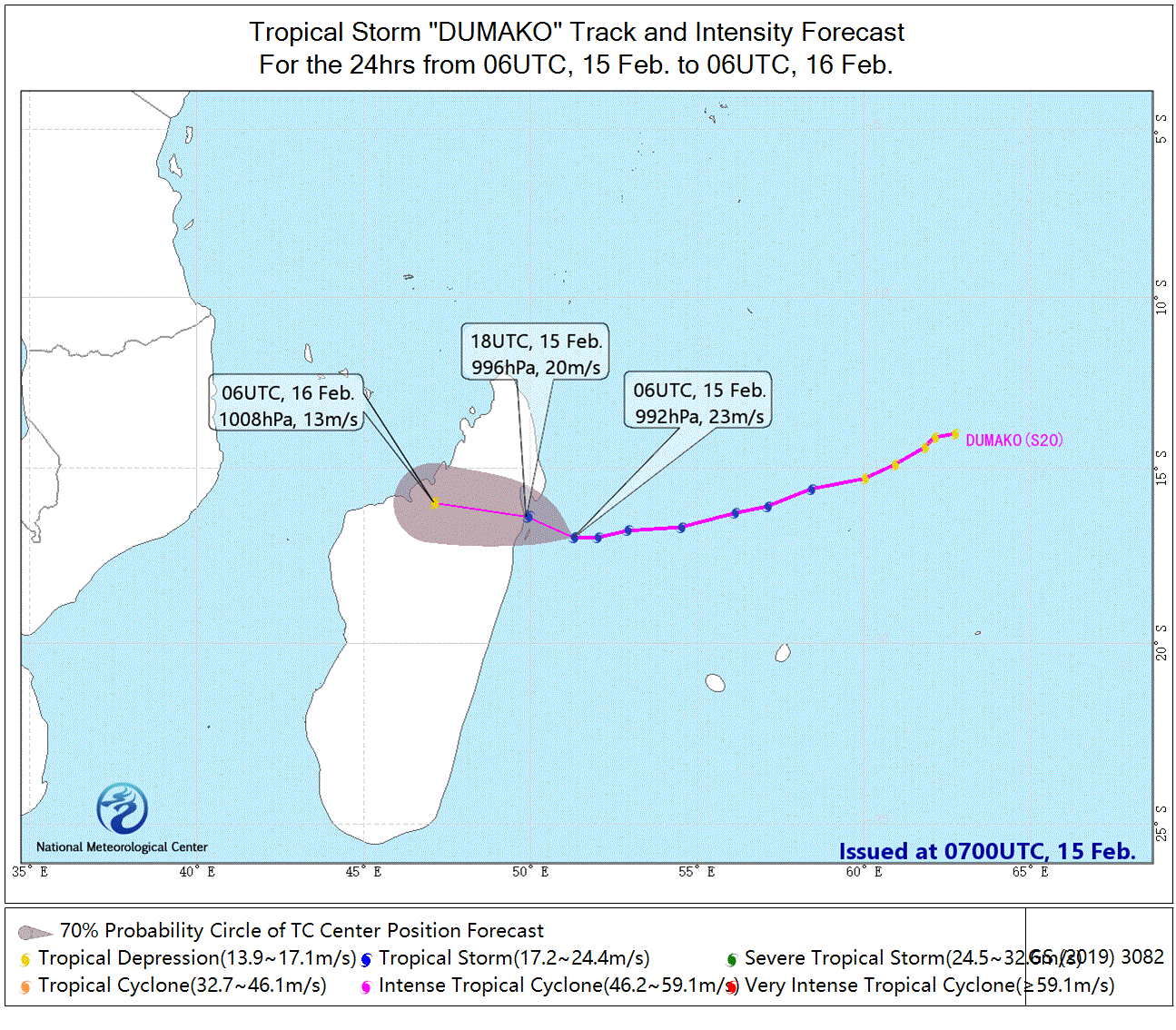 Fig.2 Probability forecast of the track of tropical storm "Dumako" in the southwest Indian Ocean in next 24 hours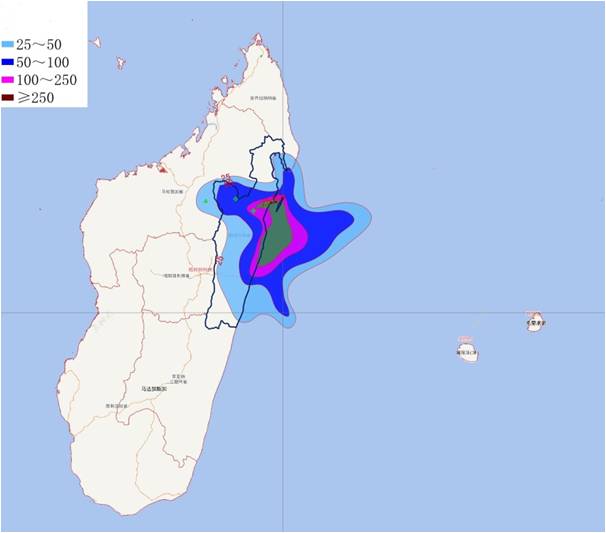 Fig.3 Rainfall forecast of Madagascar in next 24 hours (20:00 on February 15, 2022 -- 20:00 on February 16, 2022, Beijing time) (unit: mm)